Short trips to Copenhagen waiting for connecting flights
April 2006 and August 2001

Short hikes in Copenhagen while waiting for connecting flights. The Copenhagen downtown is connected to Kastrup airport by an efficient train that takes only a few minutes and runs very frequently all day, making possible to do a short stroll in the city between one flight and the next.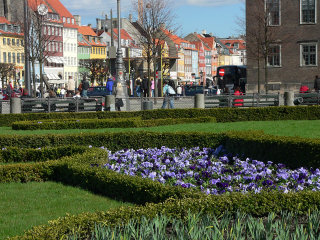 APRIL 2006 - I have about six hours of time between the arrival of my flight from Rome and the departure of the next to Beijing. Because of the wonderful sunny day, I take the train to the city (it takes about 12 minutes) and hike from the train station to the beautiful Ny Havn, then I go back to the airport, to continue my journey to China.
APRIL 2001 - Before continuing to Greenland, I have the opportuinity to take a short tour in the center of Copenhagen, while waiting for the connecting flight.
° ° °
° ° °
Contact | About us | Privacy and use of cookies
This site is copyright protected, please contact the author before using any part.