Dogsledge tour over Murchison sund in Thule region
21-22 April 2007

From the ghost town of Qeqertarsuaq we drive the dog sledges to the opposite side of Murchison sund, making a zig-zag between areas of thin sea ice. The following day, we continue our trip driving over Mac Cormick fjord, all the way to its end.
We leave Qeqertarsuaq below nice Fohen wind-generated clouds, with the purpose of crossing Murchison sund all the way to the opposite side.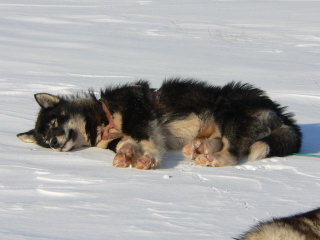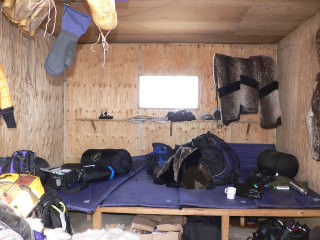 After driving at zig-zag because of areas of thin ice, we finally reach a refuge for our next night..
I climb a small hill for a beautiful panoramic view over the frozen sea and the icebergs trapped in the middle.
We cross the Mac Cormick fjord all the way to its end. Along the route, several glaciers ending into the fjord or dying along the mountains' sides can be observed.
° ° °
° ° °
Thule (Greenland) travel guide
Contact | About us | Privacy and use of cookies
This site is copyright protected, please contact the author before using any part.